Today was my day to post on
Penny Springmann's blog
for Hybrid Hump Day. Now, you have to understand that I'm not your typical Hybrid artist (I don't consider myself an artist LOL) so this is not your typical Hybrid project. I've come up with some really different projects over the past year and love that I'm different from most hybrid people. Hopefully those that I CT for love me anyway!!!! LOL
I think this one takes the cake for my most creative project!
I created these cute little snowmen from Martha Stewart Test tubes (leftover from Halloween), scrap piece of fleece, some thread, a needle, and some other digital hybrid supplies (cardstock, sticker paper, glue dots, etc.)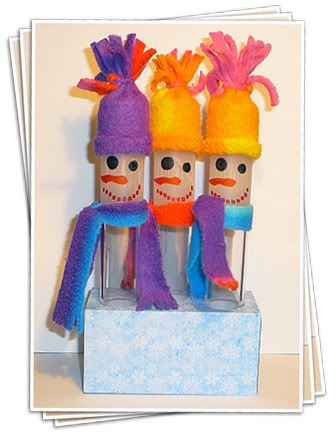 I hand sewed the little hats. I even taught my 11 year old daughter to make them too - in fact, the hat on the snowman in the middle was the one she made. She then asked a few questions on how to make one her size and went about making this for herself: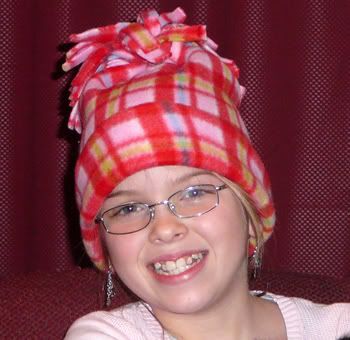 Now she's taking orders for these from her friends LOL.... my little entepreneur!!!
On a side note: I have continued my trips to the gym to use the treadmill. I went yesterday morning and did my Prevention walking podcast and then went again last evening for another 30 minutes but listened to regular music instead. I didn't get up and go this morning and I really missed going. Am heading there tonight and will go back in the AM.
Thanks for stopping by!
LuAnn