I think I've been avoiding my blog because I want to update it but I'm not sure how. I just need to sit and play around with the HTML and make it mine! *sigh* maybe someday.....
For the 6/4 Sweet Shoppe FOBTY we are to blog about our favorite animal at the zoo. Mine has to be the Giraffe! There's just something about them. I love the coloring and the pattern on them. and look out if I see a giraffe in a digital kit!!! I was at Joann Fabrics last week and saw THE cutest baby quilt fabric. it was already done up like a patchwork quilt with textured giraffes and frogs on it. Tomorrow's payday and I just have to go get that fabric to make a blanket. You never know when you need a baby gift! or maybe I'll just tuck it away for the future.....
For the 6/11 FOBTY, we were to take a What Taste are You? quiz. Here are my results:
You Are Bitter


You aren't bitter at the world, even though you have a strong personality.

Instead, you are sophisticated and cultured. You appreciate acquired tastes.



You are very powerful. You have the ability to change a room's energy.

While some may find you disagreeable, your points of view are intelligent and interesting.

Hahahaha.....bitter? LOL ok....I do have a strong personality. not online though. I tend to be kinda shy esp. around other strong personalities.
I have some recent projects to share and a few layouts but I need some sort of posting schedule because I am waaaaaaaaaaay behind and don't want to post them all.
I will post one of my most favorite projects ever.....a Carriage wedding favor box:
and a close up: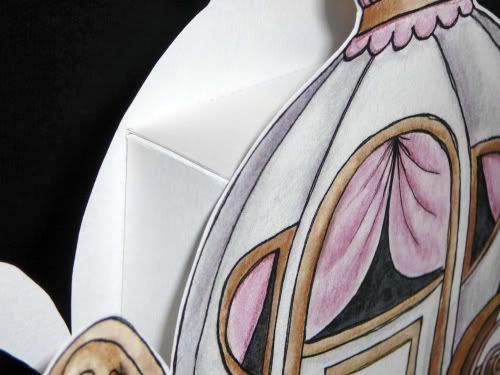 The digital Carriage element used for this project was designed by Kate Hadfield specifically for this project. Thank you Kate!!!
Instructions can be found in
TDS archives
And my next to favorite recent project - a
matchbox treasure chest
created for The Hybrid Chick: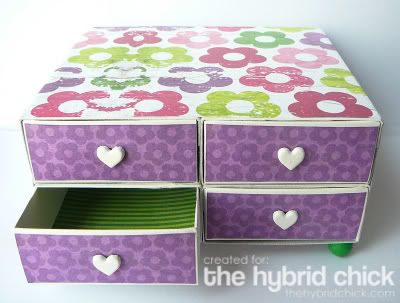 Instructions to make your own are posted on
The Hybrid Chick
that's it for today - hopefully I'll be back in a few days with some more recent Layouts and projects!