Work is so stressful right now as we begin preparing for our yearly licensing. The only thing that helps me keep my sanity is creating. Creating cards and other projects. It's just a great stress reliever! I've created a few projects that haven't made it to my blog so I figured I better get them posted!
Credits: Chriscrap's
Princess Story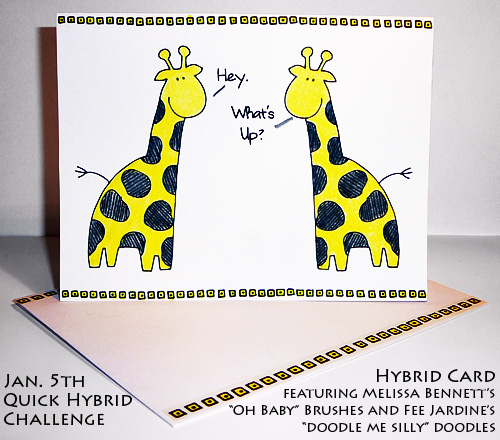 Credits: Melissa Bennett's Oh Baby brushes and Fee Jardine's Doodle Me Silly doodles
I created my card, printed the card out and used colored pencils to color the giraffe and border. I printed a matching border on clear sticker paper to make the coordinating envelope
Credits:
2 Pager #18 365 day project inspired templates
by Penny Springmann and other Penny Springmann designs.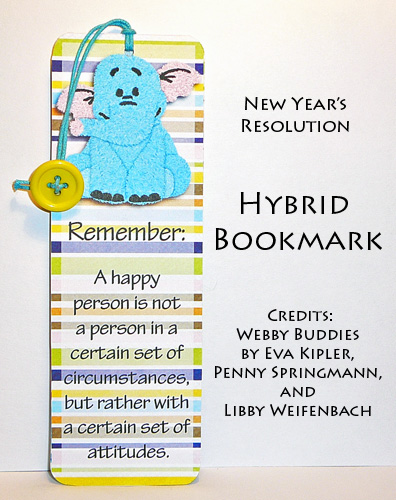 Credits:
Webby Buddies
by Eva Kipler, Penny Springmann, and Libby Weifenbach
And for the Sweet Shoppe's FOBTY on 1-8-09 - The Snow Test. Here are my results:
Your Snow Test Says You're Independent


You feel like something good will happen to you in the next few days.



You have an amazingly strong work ethic. You are likely to be very successful in life.



You are an independent, individualistic person. You thrive when you're doing your own thing.



Your biggest worry in your life is your financial security. You think about money a lot.



When it comes time to relax, you have difficulty relaxing. You are a bit high strung.