Last night was the first night of me doing the
Couch to 5K
running plan. It actually wasn't too bad for the first night. Multiple periods of brisk walking broken up by 60 seconds of jogging. We downloaded the podcasts which made it so easy because it tells you when to walk and when to run/jog. Andrew, my almost 15 year old, did it with me. It was kinda fun just him and I spending some time together. And I'm not really sore this morning. My legs feel a little heavy but that's about it. Tonight is a night off but tomorrow is back to work!
The ADSR #7 challenge was posted at Elemental Scraps on Sunday and boy is it a challenge!!! I need to think on my part of it for a day or so. 'Cause I'm a planner. Here's my LO for challenge #4 - we had to interview an inanimate object. I love how this turned out - it's probably one of my most favorite. Does that make me a morbid person????
Credits can be found
here

And I did this cute little project for designer
Penny Springmann
last week using her newest release Hop To It Mini Kit: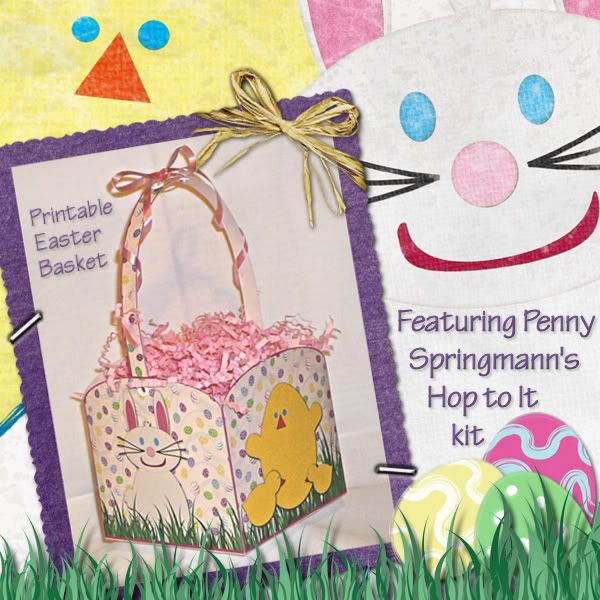 So, HOP on over to her store and pick up this sweet mini kit so you can scrap those Easter photos! Through 3-22-08, when you pick up the mini kit, you get the Easter Basket above that I created AND you get this cute little carrot box printable:
That's it for today. Not bad for my first official blog entry eh? Catch you on the flip side!